ANTHC Procurement & Contracting
Open Solicitations:
If you download a solicitation from ANTHC's web site, you must register with the Contract Officer listed on the procurement document to receive subsequent amendments. Failure to contact the Contract Officer may result in the rejection of your offer.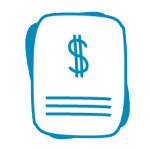 Current solicitations can be found here.
ANTHC Contractor Pre-Qualification Program

ANTHC has a Contractor Pre-Qualification Program for Construction Services located on the Alaska Native Health Campus in Anchorage, Alaska. 
ANTHC adopted this program in order to develop information relative to the contractor's experience, organization and other pertinent and material facts to acquaint ANTHC with the bidder's qualification for performing work in the construction and maintenance of its facilities with a value estimated at $5,000 or more. 
ANTHC will pre-qualify prime contractors in the general construction and flooring categories and all major mechanical and electrical sub-contractors.  All other sub-contractors of the prime are not required to be pre-qualified.  ANTHC will indicate in the bid documents whether the solicitation is limited to contractors approved through the Contractor Pre-Qualification Program."
Learn more: