Rural Energy Project Case Studies
About our work: Case studies from Rural Energy Initiative projects
Providing clean water and sanitary sewer systems for remote communities with no road access in extremely cold climates presents unique challenges, including extremely high energy usage and high energy costs. Reducing energy use is more cost effective than increasing energy supply, so ANTHC identifies ways to make existing home and utility systems operate more efficiently.

Energy Efficiency: Pilot Station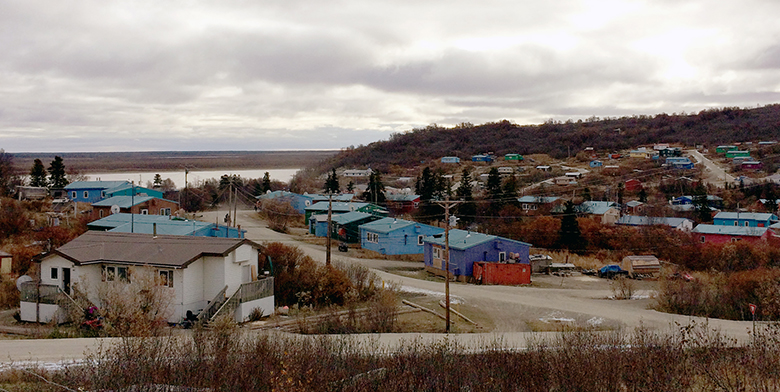 In 2014, ANTHC completed energy efficiency work on the local water and sewer system in Pilot Station. Since these retrofits were implemented, the community has seen a 66 percent reduction in fuel use and a 33 percent drop in kilowatt hour (kWh) consumption compared to the initial energy audit in 2012.
This project is expected to save the community more than 1,000 gallons of fuel oil and 25,000 kWh annually for a combined annual savings of $11,090, including an $8,750 annual savings to the Power Cost Equalization (PCE) program.
Upgrades included cleaning of the boilers, upgrading hydronic controls, replacing lights with LEDs, rerouting plumbing and minor building weatherization. Training was provided to the local operator, which included boiler run times, setting and maintaining proper operational parameters and preventative maintenance schedules.

Biomass: Kobuk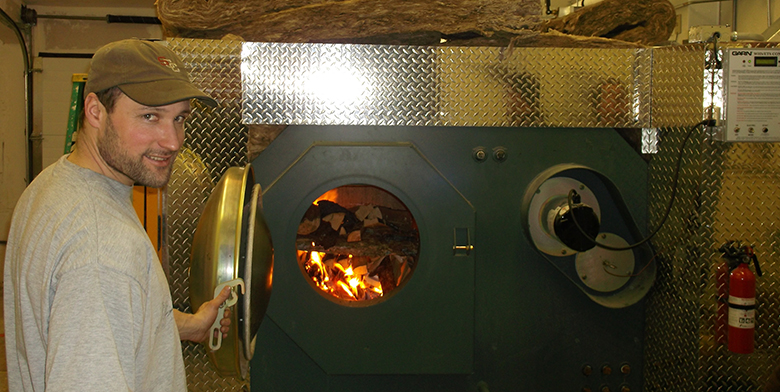 Biomass projects use wood fired boiler systems that displace fuel oil for heating public facilities. Using locally harvested wood in the heating system, instead of fuel oil, keeps energy dollars in the local economy and reduces the dependence on fuel oil for heating. These benefits promote energy sustainability and provide the added benefit of creating new jobs for local wood cutters in rural communities, where employment is hard to come by.
In 2013, Kobuk received funding through the state's Alaska Energy Authority to design and construct a biomass boiler to heat the community's water system. Thanks to the combined efforts of ANTHC's Rural Energy Initiative team, ANTHC's Alaska Rural Utility Collaborative, NANA Regional Corporation, the City of Kobuk and the Kobuk Traditional Council, it is anticipated that the Kobuk biomass project will help the community's water treatment plant save $24,000 annually.
Of the overall $24,000 annual savings, $10,500 goes to local wood cutters for supplying cordwood and $13,500 will be the direct savings to the operation of the Kobuk Water Plant.

Heat Recovery: Savoonga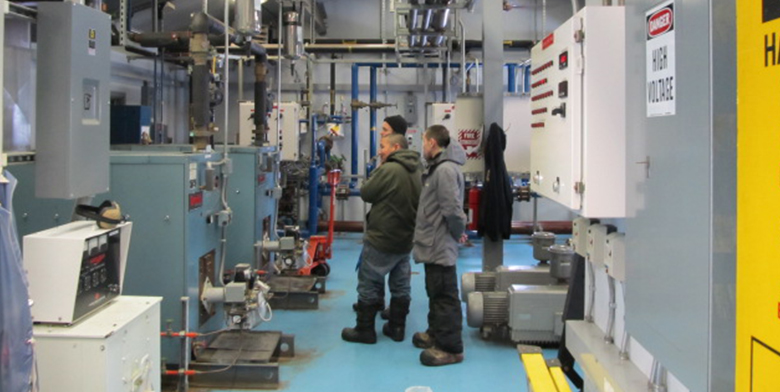 In a heat recovery system, excess heat energy is captured from the local electric plant and transferred to heat the water plant instead of burning heating fuel, which results in substantial cost savings for both utilities. The heat in the electric plant is created as a byproduct of diesel-powered electricity generators. Since the installation of these heat recovery systems in communities, there are tremendous results in energy savings from reducing fuel oil consumption.
In collaboration with the Alaska Energy Authority, Alaska Village Electric Cooperative and ANTHC's Alaska Rural Utility Collaborative program, a heat recovery project was completed in Savoonga in October 2014. This project took previously unutilized energy from the power plant and redistributed it to the water treatment plant.
From the time the system was installed to March 2015, it reduced fuel usage by 90 percent, displacing 1,686 gallons of heating oil or about $7,166 in energy savings.
With the system now fully operational, it is expected that the community will reduce their heating fuel usage by 8,800 gallons of fuel, for a savings of almost $40,000 per year.

Wind to Heat: Mekoryuk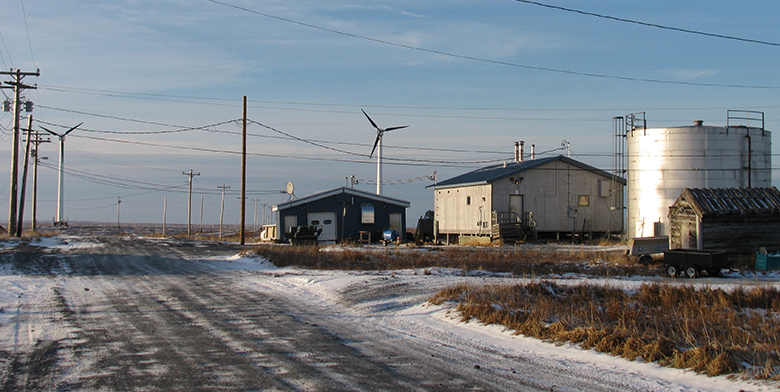 "Wind to Heat" systems use the extra electricity generated from wind turbines during peak wind events to heat water for use in Arctic sanitation systems. Wind energy is transferred through use of electric boilers in the water treatment plant and displaces fuel used to heat the water.
The cost of $0.05 per kWh is equivalent to fuel oil at $1.46 per gallon. Since Oct. 23, 2014, the wind to heat system in Mekoryuk has transferred 9,252 kilowatt-hours. By estimation, these savings are only the beginning of decades of continual savings to public sanitation systems in these underserved, remote communities with a potential fuel savings of $40,000 annually.

Hydroelectric: Ouzinkie Dam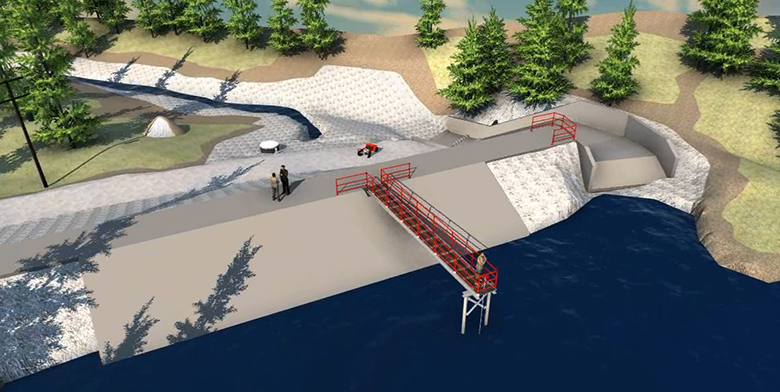 Water systems often share infrastructure with hydroelectric facilities. Combining public water and power facilities reduces capital costs associated for both sanitation and power infrastructure, with compounded benefits for the community.
The Ouzinkie Dam project was completed in 2014. The $2.3 million project replaced a deteriorating wooden dam constructed in 1986 with a new, state of the art concrete faced rock-fill facility built to withstand magnitude 8.8 earthquakes and major floods, while efficiently providing clean water and affordable hydroelectric power to residents.
Construction on this project allowed the community to continue producing 30 percent of its electricity from hydroelectric power, or 300,000 kWh/year, with a diesel offset of 24,584 gallons of diesel or $148,240 per year.
ANTHC completed and submitted a feasibility study to Alaska Energy Authority's Renewable Energy Fund Round 8 to upgrade the city owned hydro turbine that would further enhance this project.
The application identified an additional potential electrical generation of 100,000 kWh through an improved turbine and penstocks for an additional annual savings of $46,382.