Brownfields/Tribal Response Program
Contamination Support Program
(907) 729-5630
(907) 729-4008
contaminationsupport@anthc.org
ANTHC's Brownfields/Tribal Response Program works with communities within the Anchorage Service Unit to identify brownfield sites through outreach and education and work towards remediating identified sites.
Examples of services and assistance offered:
Technical assistance
Creating an inventory of contaminated sites
Identifying resources and connecting communities with potential partners
Site reuse planning and facilitating efforts for site remediation
Mentorship to Tribal Response Programs throughout Alaska
Please note that the ANTHC Tribal Response Program does not provide spill response services. To report a spill, please contact the Alaska Department of Environmental Conservation.
FAQs
What is a brownfield?
A brownfield is defined by the EPA as "real property, the expansion, redevelopment, or reuse of which may be complicated by the presence or potential presence of a hazardous substance, pollutant, or contaminant." In other words, a brownfield site may not necessarily be contaminated, but the perception that it may be is hindering use or development of the site. Examples of possible brownfield sites in Alaska include abandoned tank farms, old BIA schools, old canneries, former military sites, former dry cleaners, former gas stations, and others.
If you suspect you may have a brownfield in your community, ask yourself the following three questions about the site:
If you answered "yes" to all of these questions, the site may be a brownfield. See the EPA's brownfields web page and ADEC's brownfields web page for more information on brownfield sites.
Does the site have known or suspected contamination?
Is the site abandoned, under-utilized, or not reaching its full potential?
Is there a reuse/redevelopment plan for the site?
Why is it important to manage and clean up brownfields?
Cleaning up brownfields can have positive health, environmental, social, and economic impacts on your community. Examples of benefits can include:
Protecting plants, animals, and water on or around the site from contaminant exposure
Protecting community members from direct exposure to contamination, or indirect exposure through consuming contaminated food and water
Increasing the aesthetic appeal of the property
Increasing the economic value of the property
Promoting community unity and gathering through redevelopment (for example, by building a new playground or community center, or restoring a subsistence area)
Creating new economic opportunities for the community (for example, building a new store or community garden)
Cleaning up and redeveloping a brownfield site is an opportunity for the community to create a vision and complete a project together
And more!
What kinds of contaminants are commonly found in brownfields?
Common contaminants found on brownfields in Alaska include (but are not limited to) gasoline, diesel, asbestos, lead, solvents, polychlorinated biphenyls (PCBs), and pesticides. Petroleum contamination is especially common in Alaska. While small contaminant levels may occur naturally in the environment, most brownfield contamination is the result of human activity, such as spills, leaks, or improper storage of waste or hazardous materials. For more information on brownfield contaminants and their sources and effects, please refer to the EPA's Brownfields Road Map or DEC's contaminant information sheet.
How can I find out if there are brownfields in my community?
You may already be aware of potential brownfield sites in your community based on your knowledge of the community area. Speaking to elders, other community members, and your village and regional corporations about the area's history may reveal potential brownfield sites.
If your community has a Tribal response program, visit their office or website to peruse their public records and community brownfields inventory. If your community does not, check to see if your community is covered under a Consortia TRP. You can find a list of the current TRPs here.
DEC also maintains a Contaminated Sites Database, which allows you to search for known contaminated sites in your community and view information on their history and management. If you recognize a site on this database that has incorrect information (i.e. location) let the DEC Project Manager know. The sharing of this information provides a clearer picture of the site, which may help with future assessments and clean-ups. Please keep in mind that DEC's database is not comprehensive, and brownfields may exist in your community that have not been inventoried yet. Refer to Q1, "What is a brownfield?" for more information on what qualifies a site as a brownfield.
What does ANTHC's TRP do?
The ANTHC TRP (contained within the larger ANTHC Contamination Support Program) works with tribal communities within the Anchorage Service Unit and oftentimes assists with many communities throughout Alaska to identify potential brownfield sites through outreach and education, and work towards remedying identified sites. Assistance from ANTHC TRP can include aid in creating an inventory of contaminated sites, conducting research on site history, connecting communities with potential partners, site reuse planning, and other services as requested.
Who do I contact with questions about brownfields?
Call the ANTHC Contamination Support Program at 907-729-5630 or email us at contaminationsupport@anthc.org with any questions you have about brownfields.
What is CERCLA?
CERCLA stands for the Comprehensive Environmental Response, Compensation, and Liability Act. This act was passed by Congress in 1980 to create federal authority to respond to contamination, or potential contamination, which may pose a threat to the environment and public health. For more information, see the EPA's CERCLA Overview.
Public Record
Public Record
The ANTHC Tribal Response Program maintains a Public Record of response actions that have taken place on brownfield sites in our service region. The purpose of this record is for community members to remain aware of sites where activities have taken place, as well as the cleanup status of those sites. Please contact the ANTHC TRP if you have questions or concerns about any sites listed in our Public Record. For site-specific information, please review the spreadsheet and check out our interactive map below.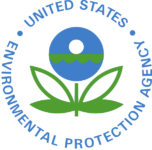 This program is funded by the U.S. Environmental Protection Agency