Suicide Prevention
Promoting suicide awareness and providing powerful education and prevention services for Alaska Native communities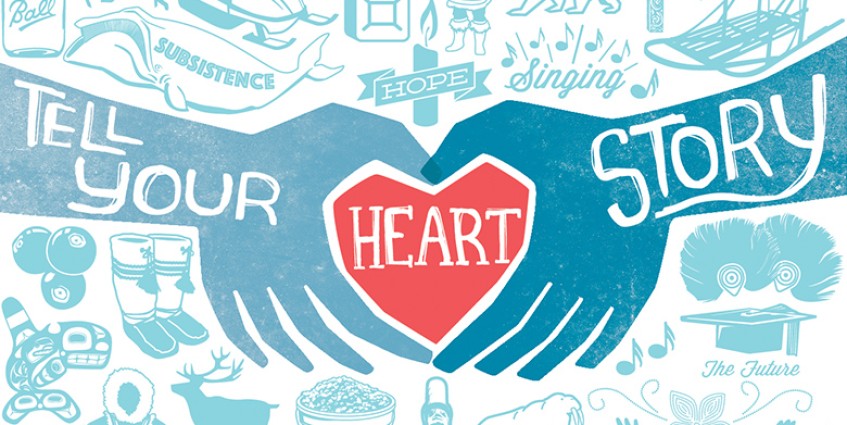 Suicide has had a devastating impact on people, families and communities across Alaska. This is especially painful in rural Alaska, where our people and regions are so closely connected. The ANTHC Suicide Prevention Program fights suicide by providing all Alaskans with access to suicide awareness, prevention and education tools.
The ANTHC Suicide Prevention Program collaborates with community partners and Tribal health organizations within the Alaska Native Tribal Health System to provide evidence-based education and training about suicide prevention, intervention and post-vention.
ANTHC does not provide clinical behavioral health services. For clinical services, please contact Southcentral Foundation's Denaa Yeets' Program at (907) 729-5260 or 1-800-478-3343.

Education and Training Opportunities
Applied Suicide Intervention Skills Training (ASIST) is a two-day intensive workshop created by LivingWorks that teaches participants effective suicide intervention skills.
safeTALK is a 3.5-4 hour suicide alertness workshop created by LivingWorks for anyone ages 15 and older. The workshop teaches participants to recognize basic suicide warning signs and connect at-risk individuals to intervention resources in their community.
QPR (Question, Persuade, Refer) Gatekeeper is a one-hour course taught in a clear, concise format using the latest in educational technology and practices. The course addresses key components covered in training:
How to Question, Persuade and Refer someone who may be suicidal
How to get help for yourself or learn more about preventing suicide
The common causes of suicidal behavior
The warning signs of suicide
How to get help for someone in crisis

Careline
Careline: Alaska Suicide Prevention & Someone to Talk to Line
Call anytime, toll free: 1-877-266-HELP (4357)
www.carelinealaska.com

Rural Aftercare Coordination

ANTHC's Behavioral Health department partners with the Alaska Psychiatric Institute (API) and the Alaska Native Medical Center, by providing continuing care to patients who are from rural Alaska and have suicidality in their past. The Rural Aftercare Coordinators work with patients and their personally identified system of care to support the follow-through of the social work discharge plan. The goal is to reduce suicidality and unnecessary API and ANMC readmissions by helping this at-risk population stay connected to ongoing support.
For more information on Rural Aftercare Coordination, contact:
Lindsay Henkelman, LMSW
(907) 269-7154
lnhenkelman@anthc.org
Cory Magro, LCSW
(907) 729-3725
camagro@anthc.org