Second edition of traditional food guide supports modern health
April 3, 2015
Originally published in 2008, the ANTHC Cancer Program is releasing a second edition of the "Traditional Food Guide for Alaska Native People." The guide contains nutritional information and preparation tips for wild Alaskan meats, fish, seafood and plants that are part of our Alaska Native cultures across the state. It will be distributed to our people recently diagnosed with cancer at no charge and will be available for sale through ANTHC and other retailers for other users of the guide.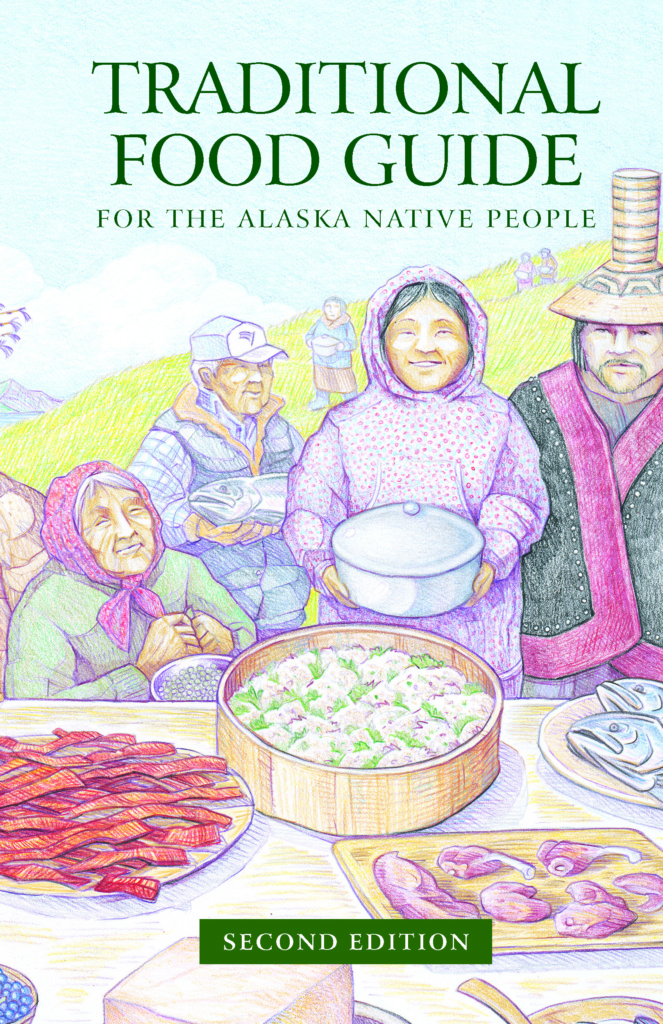 The first printing of the guide was titled "Traditional Food Guide for Alaska Native Cancer Survivors" to assist patients and health care providers in choosing Alaska Native traditional foods that worked with the nutritional guidelines for our people receiving cancer treatment, but the guide became popular for general healthy eating and knowledge of Alaska Native traditional foods. The first edition sold out three printings and more than 14,000 copies were distributed. The Traditional Food Guide has been used by schools, universities, Community Health Aide Program (CHAP) clinics, Tribal councils, Tribal diabetes management programs and even placed in Alaska National Park book stores.
Our traditional foods are an important part of our cultural expression and, by extension, an important part of the healing process. Prior to publication of the guide, some health care providers were not familiar with the traditional foods and recommended that they not be eaten. Publication of the Traditional Food Guide not only benefits the health of our people, but is also a testament to the power of Native self-determination in our health care system.
The second edition of the Traditional Food Guide has been updated for everyone and to help people with chronic diseases like diabetes or heart disease learn more about nutrition and eat better foods. For more information or to order the Traditional Food Guide for Alaska Native People, email cancer@anthc.org or visit the Cancer program webpage.
---
Browse More Stories
---
Share This Story