Our Water toolkit a resource for Native communities managing water systems
September 12, 2017
Water is a resource vital to the health and wellness of our people.
To help guide Alaska Native and American Indian communities managing and operating their water systems, the National Tribal Water Center (NTWC) has created an interactive, online resource: Our Water toolkit.
NTWC developed the Our Water toolkit to help educate and support action planning in order to ensure sustainable access to safe water and maximize health benefits in our Native communities.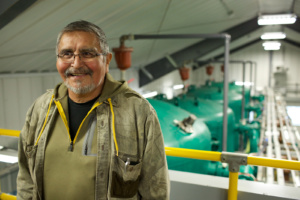 The Our Water toolkit is designed to assist local Tribal leadership, water plant staff and community members as they splash through the stream of initiatives related to local water issues.
In the toolkit, you'll find:
Additionally, the Our Water library contains scientific research relevant to the Our Water toolkit. The research will help toolkit users understand the scientific principles and evidence for recommendations made.
The toolkit will continue to grow to ensure the most current drinking water challenges are being addressed.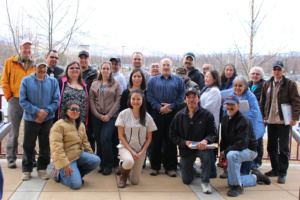 The NTWC, which is located within the Alaska Native Tribal Health Consortium, serves as a culturally appropriate resource to maximize the health and well-being of Alaska Native and American Indian people through water and sanitation. The Our Water toolkit was made possible through funding from the Indian Health Service.
To learn more about the Our Water toolkit, visit www.tribalwater.org.
Previous stories:
Northern Cheyenne Tribe celebrates Water is Life: https://anthc.org/news/northern-cheyenne-tribe-celebrates-water-is-life/
Deering Water is Life project celebrates Tribal water management: https://anthc.org/news/deering-water-is-life-project-celebrates-tribal-water-management/
Russian Mission creates mural with Water is Life project to celebrate Tribal water management: https://anthc.org/news/russian-mission-creates-mural-with-water-is-life-project-to-celebrate-tribal-water-management/
---
Share this story